Call of Duty: Vanguard, su PC e console next-gen peserà meno dei precedenti capitoli
Uno dei principali problemi di Call of Duty: Warzone, e non solo, riguarda le eccessive dimensioni del file d'installazione. La sola modalità battle royale di Modern Warfare occupa più di 130 GB di spazio su console e PC, mentre l'ultimo capitolo della serie (Black Ops: Cold War) può persino sfiorare i 220 GB – che includono le modalità di gioco disponibili, tra cui Zombie e Multiplayer. Sembra che Activision abbia finalmente trovato la soluzione: una nuova tecnologia di streaming della texture, che verrà introdotta con il nuovo COD: Vanguard.
Call of Duty: file d'installazione troppo pesanti? Arriva la soluzione

Come annunciato su Twitter, il prossimo capitolo di Call of Duty occuperà molto meno spazio su hard disk/SSD rispetto ai precedenti titoli del franchise, grazie alla nuova tecnologia adottata da Activision. Quest'ultima "farà risparmiare fino al 30%-50% di spazio su console di nuova generazione e PC"; a giudicare dal tweet, sembra che le piattaforme 'old-gen' (PlayStation 4 e Xbox One, nel caso di Vanguard) siano escluse da questo trattamento.
Good news for hard drives everywhere: #Vanguard's install size at launch will be significantly below previous #CallOfDuty releases.

New on-demand texture streaming tech expected to save up to 30%-50%+ on next-gen console and PC hard drive disk space 💥 pic.twitter.com/oYZoyIDTuO

— Call of Duty (@CallofDuty) October 26, 2021
Activision non ha ancora svelato le dimensioni precise del file d'installazione, ma si presume che, al lancio, Call of Duty: Vanguard occuperà tra i 70 e gli 80 GB su Xbox Series X, Series S, PlayStation 5 e PC. Naturalmente, il file può raggiungere dimensioni più generose con il lancio dei futuri update, proprio come avvenuto con il già menzionato Black Ops Cold War.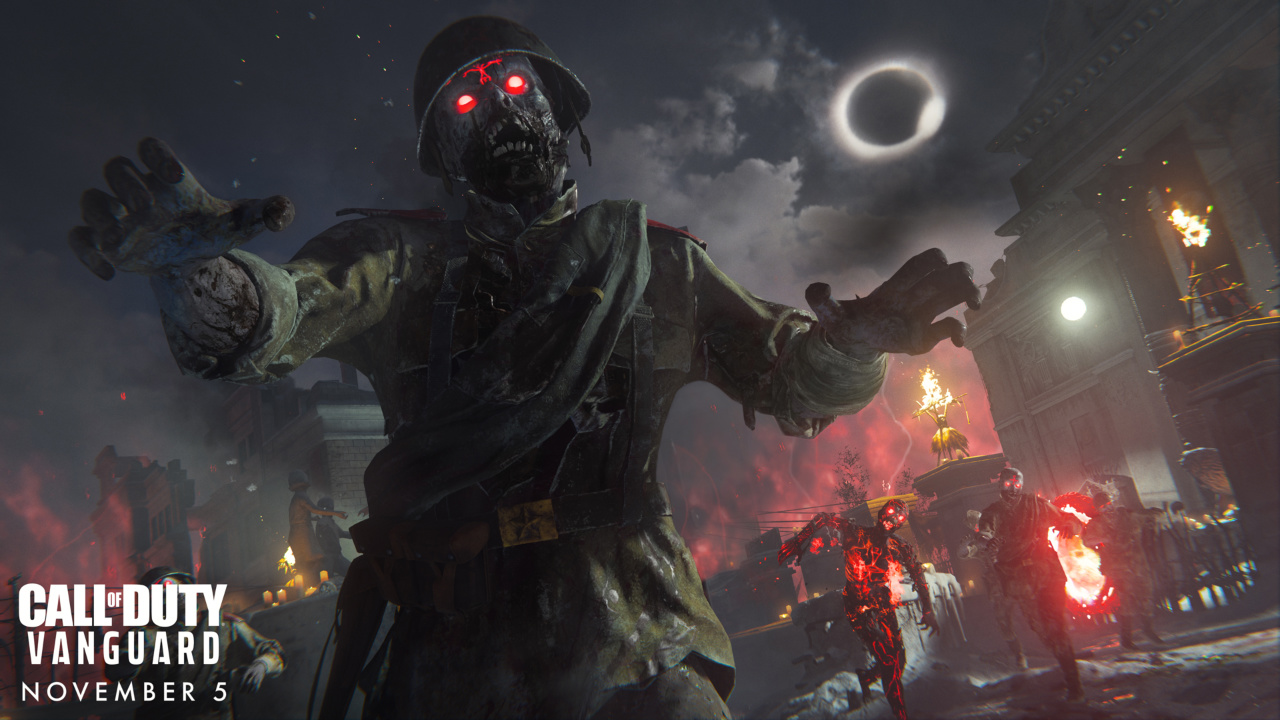 Sledgehammer Games ha recentemente presentato la campagna Zombi di Call of Duty: Vanguard. Intitolata 'Der Anfang', la nuova avventura PvE è ambientata durante la Seconda Guerra Mondiale, a Stalingrado, e vede protagonisti i combattenti della Task Force One. Sarà disponibile al lancio del gioco, previsto per il 5 novembre su PS5, PS4, Xbox Series X|S, Xbox One e PC.
Fonte: http://feeds.hwupgrade.it/